Why Twist Antibody Optimization (TAO)?
Use natural human antibody sequence data to create
an optimization library that exactly matches the human
repertoire
Liabilities are removed, e.g. isomerization, cleavage, deamidation, glycosylation sites, liability dipeptide motifs
 
Rational sampling from desired sequence space
 
Accurate representation: motif sequences explicitly encoded in oligos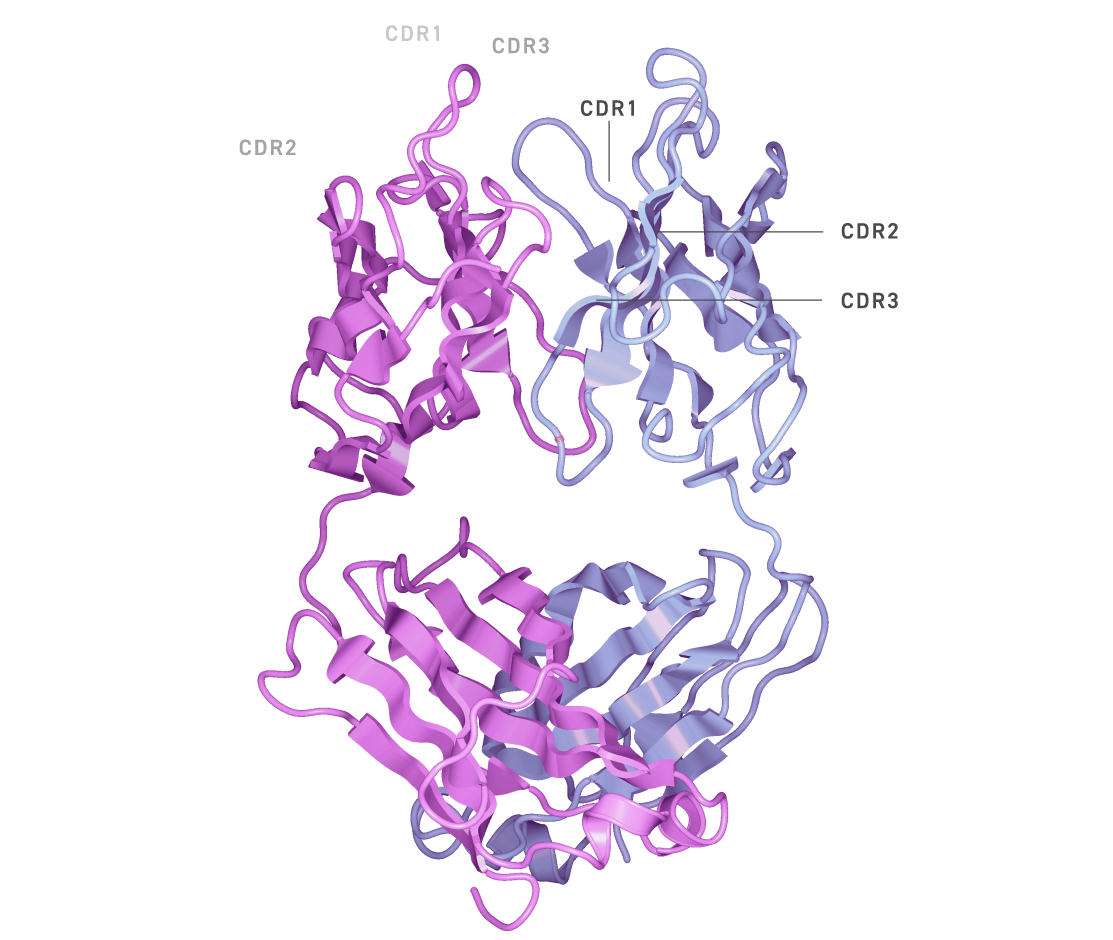 Optimize for
Affinity (pM)
Half-life
Expression
Immunogenicity
Solubility
Druggability
Processability
TAO-optimized IgGs demonstrate 100x improvement in monovalent binding affinity
compared to the parental sequence. These high-affinity binders each contain unique
CDRH3 and are not clustered by sequence lineage.
TAO Optimized IgGs show improved binding affinity
After Twist Antibody Optimization, binding affinity went up 72× , function increased by 9.5×
Multiple Optimized Leads
Addition of anti-PD1 antibody blocks the PD-1/PD-L1 interaction, releases inhibitory
signal and results in TCR activation and NFAT-RE-mediated luminescence (RU)
STEP 1
DNA Library Generation
Optimization library design and generation
Analysis of parent antibody sequence with TAO software platform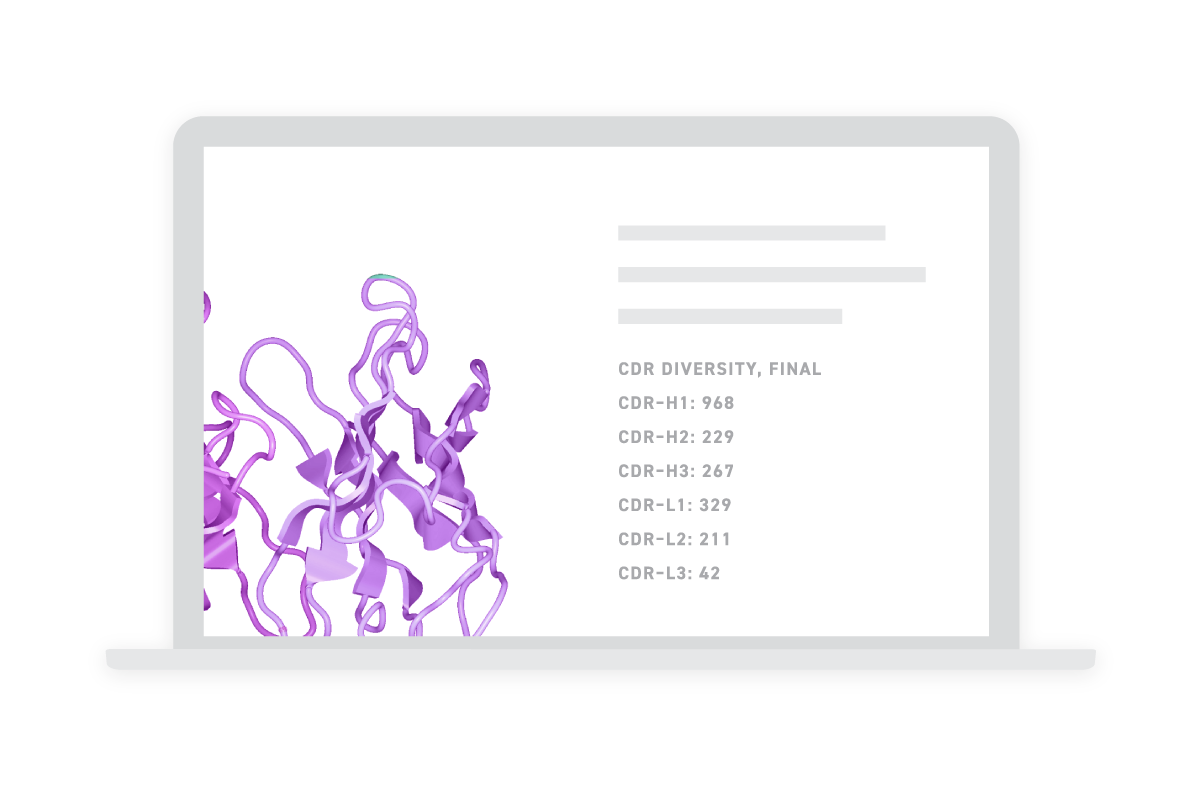 STEP 2
Phagemid Library Construction
Cloning of DNA library into phagemid vector for phage library generation
Library QC for display/diversity by Sanger sequencing of multiple plates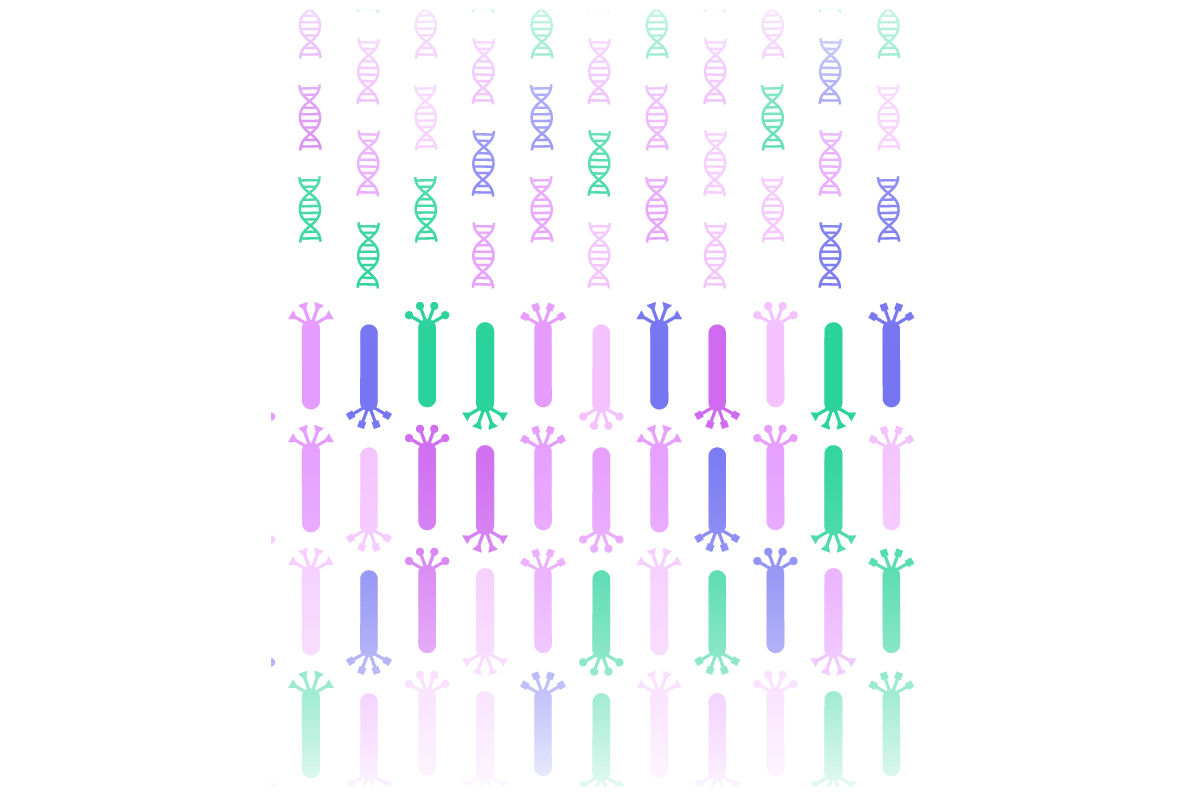 STEP 3
Panning and sequencing
Up to 5 rounds panning using bead-based, cell-based, or immobilized antigen methods
Enrichment analysis by NGS of VH repertoire following each panning round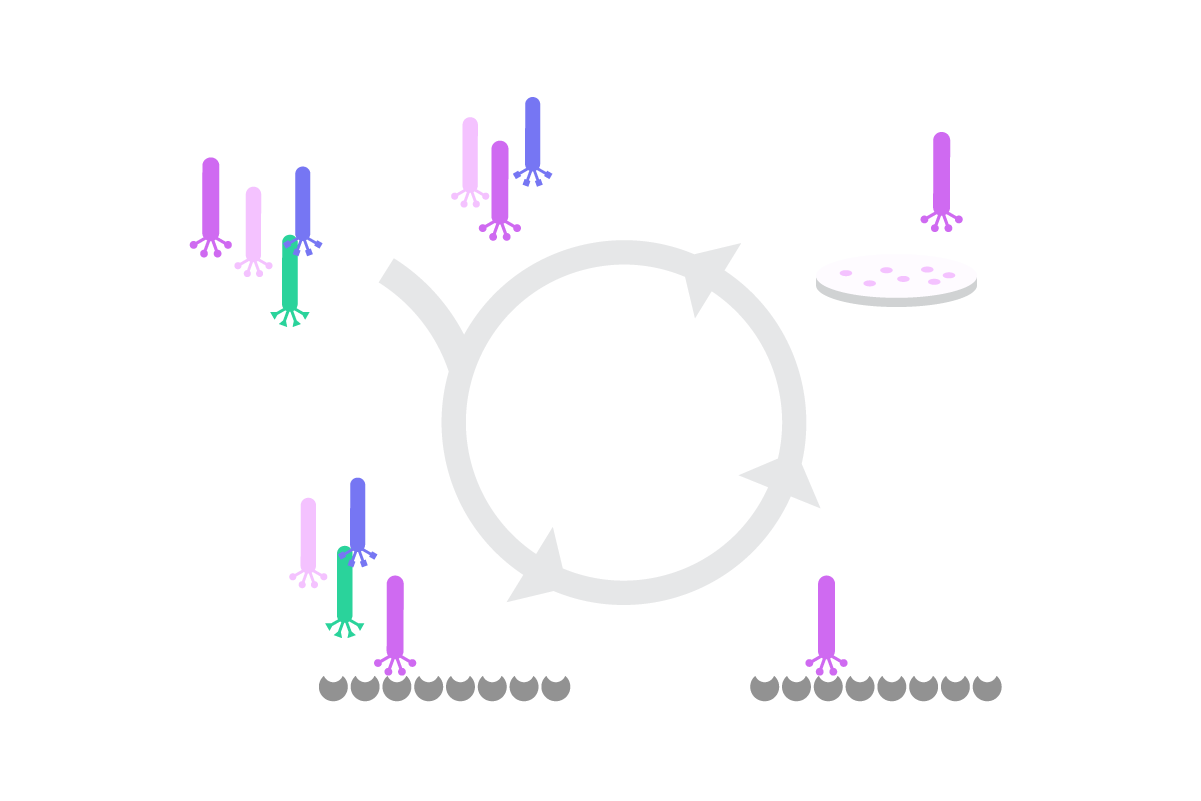 STEP 4
Screening
High-throughput phage ELISAs
Positive clones from R4/R5 sequenced and re-arrayed for gene synthesis
For cell-based targets, all sequence-uniques carried forth for screening later as IgGs (if not screened at this stage in scFv or fab formats)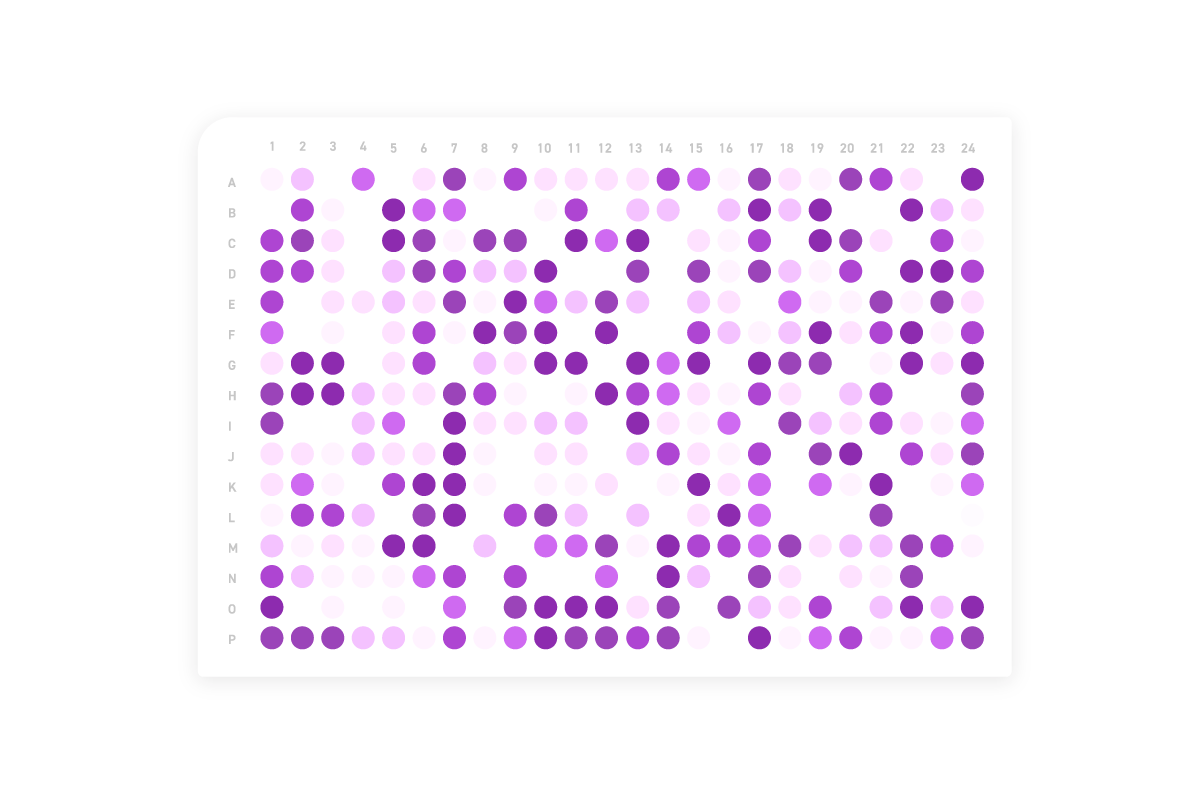 STEP 5
IgG reformatting, expression, and characterization
VH/VL sequences synthesized in desired isotype variant expression vectors
DNA scale-up, expression in 10-mL expi293, purification, QC by CE-SDS, SEC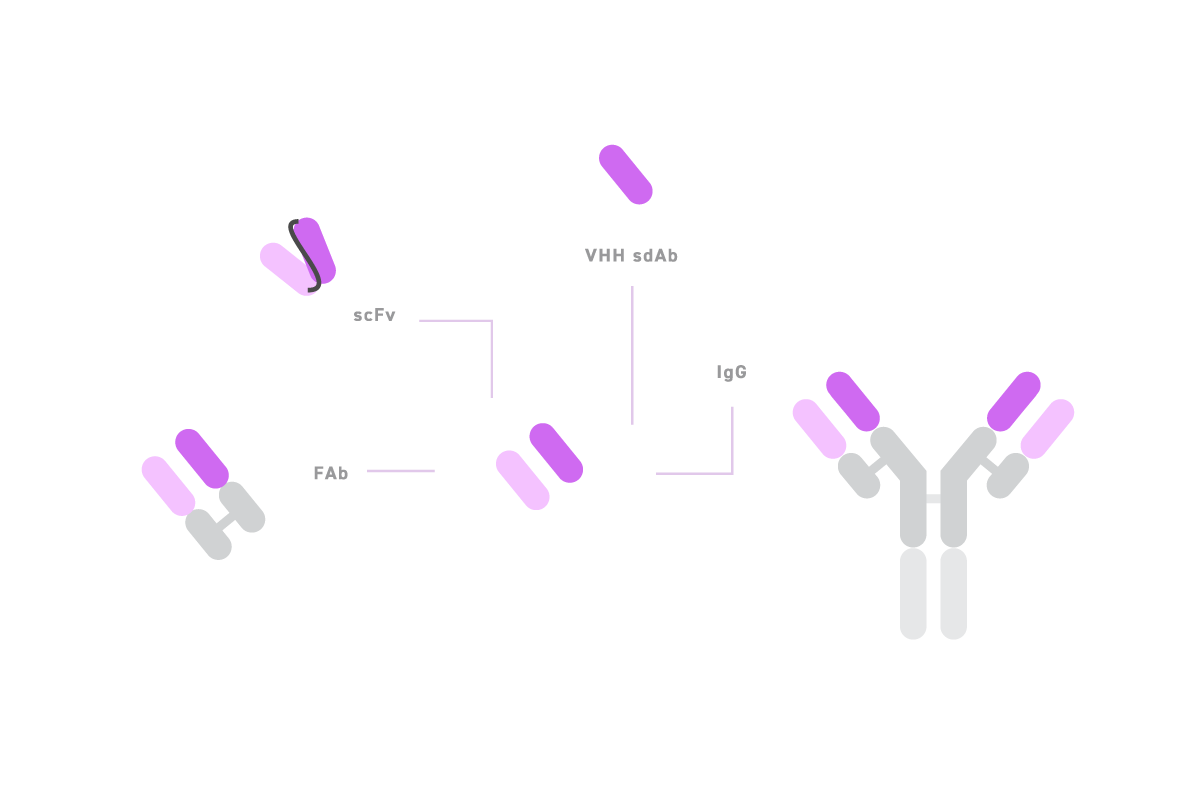 STEP 6
IgG screening
Carterra kinetics studies for soluble antigens
FACS binding experiments for cell-based antigens
Positive binders tested in functional assay